Revd. Debs
Lenten Focus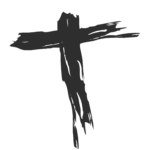 This Lent each week as we chose to let go of things that are not life-giving, we chose something else to invest in in order to birth greater life and love into our world. In scripture this is often termed renunciation and affirmation and is used in our baptismal sacrament. But we live it out each Lent every year. What can I let go of and instead invest in something beautiful, lifegiving, and joy making.
This Lent we will be supporting Rural and Migrant Ministries each Sunday. These items listed below are life giving for vulnerable members of our community. We will bring these items to the altar before mass each Sunday to be blessings for migrant workers.
Egg cartons to be used as sound absorption for helping migrant translation at their Liturgia center.
Travel toiletries that are unopened to help workers that have just arrived or needing to undertake emergency travel.
Leather work gloves for heavy duty farm work. Any size is great.
Prepaid Phone cards or Cash cards which enable workers to be able to phone home.
Please let us use this Lent to shower blessings out into our world and make a real difference in the lives of others.
What Is Shrove Tuesday All About?
Shrove Tuesday takes place on the night before Ash Wednesday, the first day of Lent. Because Lent was a time of fasting, especially from things like eggs, milk and fat, people tried to use up any of the rich, sweet, special foods they had stored over winter, so that they would be not be tempted over Lent.
So a tradition developed where people made pancakes, with all kinds of rich toppings on the day before Lent. In some parts of the world, they even do "pancake races" where people run while flipping pancakes in a frying pan. These began when one woman was making her pancakes and heard the church bell ring for confession. She had forgotten the time, and so ran out of her house wearing her apron and still holding her frying pan!
Shrove comes from the word "Shrive" which means absolve. It was a day to think about what one needed to confess and let go of; it was a day to resolve to let go of any temptation we were facing: food temptations, social temptations, relational temptations, inner temptations. It was a day church bells rang, calling people to begin to prepare for the start of Lent.
This Shrove Tuesday, spend some time to think about what you need to confess, to let go of, so that you become more at peace and whole within yourself. Spend time today deciding what your Lenten discipline will be this year, that will draw you closer to God.
What is Ash Wednesday All About?
Ash Wednesday is the first day of Lent, when Christians around the world come together to be marked by the sign of the cross, to proclaim that they belong to Jesus. However, the cross we are marked with today is not the cross of water in baptism, or oil in anointing for death, but it is a cross of Ash. This cross reminds us that as those belonging to God, our life needs to be marked by a constant choosing to let go of everything that does not bring life to us or to our communities. Christians lives therefore have to be marked by repentance. For we cannot follow God if we chose to hold onto death and sin. And sin is anything that breaks and destroys us, our neighbor or the body of Christ.
So as you come to church this Ash Wednesday, what sin is breaking you or the body of Christ, and what do you need to let God burn and reduce to ash in order for you to reveal the peace and light and love of the Jesus you follow?