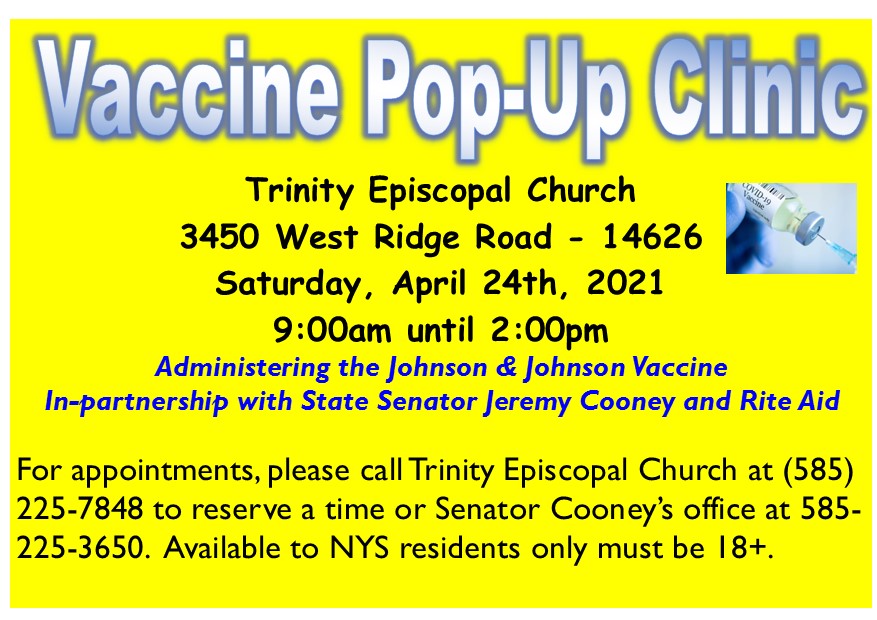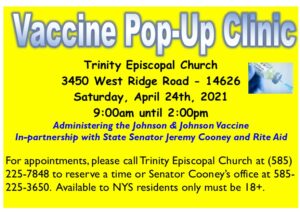 For ALL Zoom events below, click on the link to join. If you do not have internet access, you can dial in from a cell phone or land-line. Call 1-646-876-9923 and follow the instructions. Enter Meeting ID, # key for participant, then enter Passcode.
Sunday Services 9:00 AM & 10:30 AM 

(In-Person and Zoom)
The links for Trinity Zoom gatherings are as follows: The call-in number is: 1 646 876 9923.
Building and Grounds Spring Clean-up:  MARK YOUR CALENDARS – Saturday, April 24th and Saturday, May 8th from 8:30am till 2:00pm.  Many jobs both inside and outside are on the list.   Your help is needed and will be appreciated.