Another Letter of Thanks
Pat Mayne
Dear Trinity Family,
I want to thank you for all the prayers and for the cards I have received after my recent cancer diagnosis. It's a comfort knowing people are praying for me.  The cards I have received are so nice and all the caring and encouraging words you have written have 'perked' me up.
I'm truly thankful.  You're the best,
Pat
Greeting from Our Newest Staff Member
Chris Martin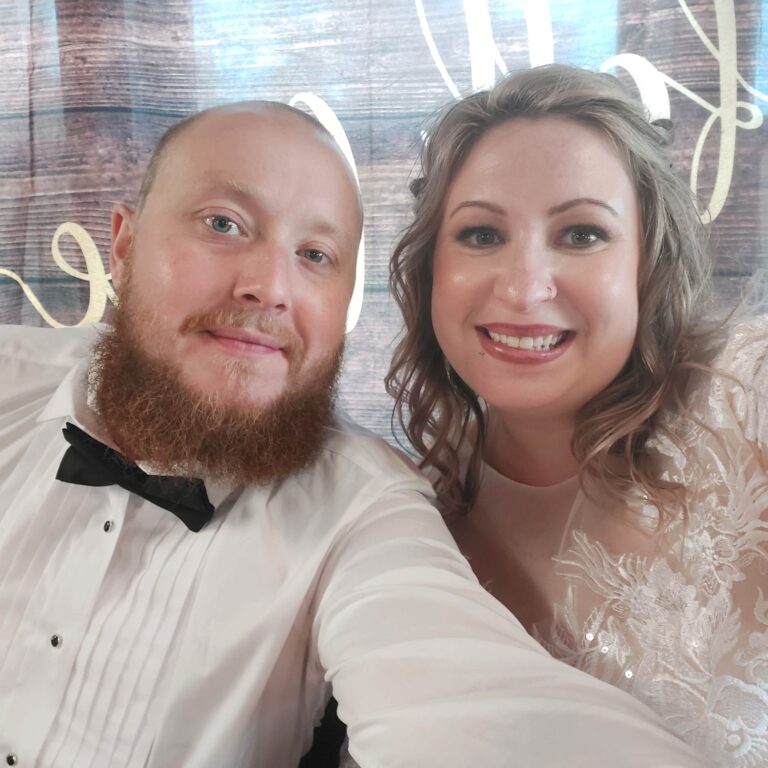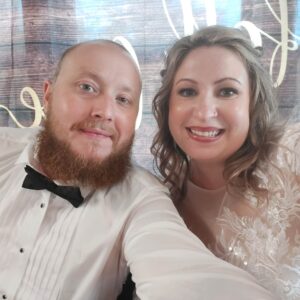 Hello Trinity community! I am Trinity's newest employee.
My name is Chris Martin, and I will be in the building each day tidying up and keeping our amazing building looking as clean and fresh as possible. A few things to know about me: I own and operate a small carpet cleaning business called C&M Housekeeping and Custom Carpet Steaming that I started from scratch 8 years ago at the age of 23 and I work for Renaissance Academy Charter School of the Arts (full-time) here in Greece NY.
This is my beautiful wife Cassidy in one of our many wedding photos. We have been together for 9 amazing years and finally tied the knot in 2022. Please feel free to come up and introduce yourself to me if you are ever in the building, I always enjoy conversations with people, especially if the topic is about classic cars or fishing! But just getting to know everyone is my main goal along with doing the best job I can for the church, of course.
Upcoming Eagle Scout Project
Alex Schumacher
Hello, my name is Alex Schumacher. I am a Scout in Troop 31. I plan to do my Eagle Scout Project in late April to early May. I am doing my Eagle Scout Project at Trinity Episcopal Church. I chose Trinity because it was where my grandmother, Penny Schumacher, went to church. My Project is to build mulch beds around the signage, paint one of the signs and pour a new sidewalk to make access easier and safer for the food pantry.